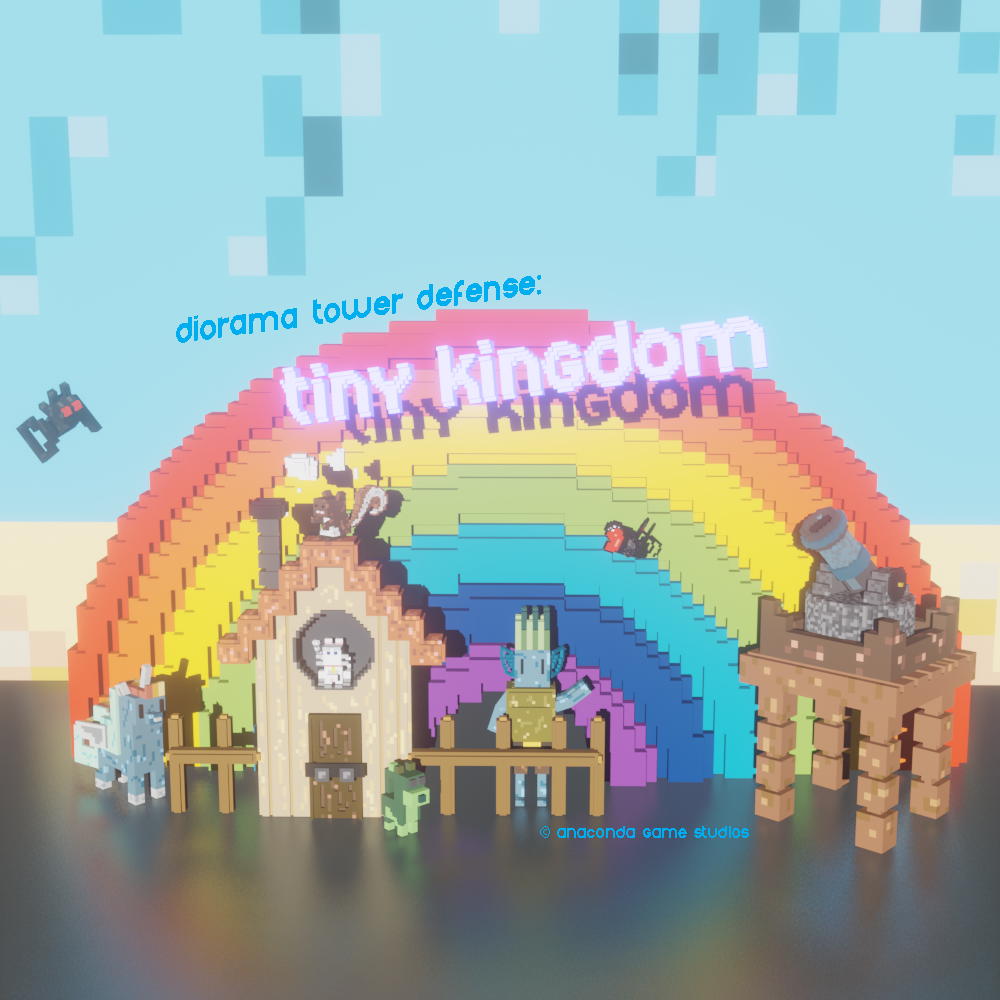 Tiny Kingdom
Next DTD trial version coming soon
---

Hello players, today we finally got some news from Diorama Tower Defense: Tiny Kingdom by Anaconda Game Studios
We continuously working hard every day in order to be able to provide you with the new free trial version shortly. In principle, mainly the objects of the level still have to be graphically polished, because everything else, such as enemies and towers including their animations, have already been completed. Music has been written and is wanting to get listened by you.

Like to checkout the first version instead of waiting? https://classicgamer76.itch.io/tiny-kingdom

What can you expect from the new version? An animated intro with professional voice over, a short tutorial, 3 levels in 3 degrees of difficulty and of course a lot of enemies and fun!

As a sneak peak, we include a screenshot comparison from the last version and the new version. Hope you like it :-)

Join us on our Discord server at https://discord.gg/WJgwkRr or subscribe to our Twitter channel at https://twitter.com/AnacondaStudios . Don't miss the next update. The three guys from Anaconda.

Website: https://anacondagamestudios.com/